Will I Be Successful In Business Astrology
How to Run an Astrological Business
by Fei Cochrane
Copyright © Fei Cochrane. All Rights Reserved
HERE ARE SOME RULES ON HOW TO SUCCEED IN A BUSINESS:1.Be knowledgeable in your business. This should be obvious but people do not always do this. For example, a friend of mine in the past several years has become very successful in the restaurant business. She opened a restaurant and now has several successful branches. This level of success in the restaurant business is very unusual. Although she had thoroughly studied different recipes and had a clear plan, she also worked in similar restaurants before starting her own. That is very thorough research and preparation that few people take the time to do!
2. Business Mission, Concept, and Vision. Whether you are starting a new company or improving an existing one, it is important to have a business mission, concept, and vision. You need to define the purpose or mission of your business. For example:
a) If you are an astrologer and are very good at it, you may think of having an astrological counseling business. You can visualize the kinds of clients that will benefit from your services and the setting in which they will be comfortable during consultations.


b) If you have a full time job (other than astrology) but love astrology, and you wish you could have a business related to astrology, you might think of selling computerized interpretations, astrology books, software, etc. You may do this while at the same time keeping your current full time job.
3. Details Such As Budget, Physical Asset, Location, Etc. After defining what your mission will be, you will realize that there are additional things you need to fulfill your specific mission. You may need to learn the details of how to implement your mission. Gather as much information as you can before you start. In starting any business, you must have knowledge and expertise before you get yourself into it. The second thing to prepare is a list of the physical assets that are required, such as a computer, office, office equipment, telephone, web site, advertising budget, etc. The third factor necessary to fulfilling your specific mission is the location where are you going to operate your business. Pick a location that allows you to meet the professional standards that are appropriate for your mission.
NOTE: Make sure that you have whatever licenses may be required in your area to conduct your business. You may contact your city's business license office for details before advertising your business. Different towns have different rules, so it is best to find the rules and regulations in your area. Business licenses are usually not very expensive. A business license in Gainesville, FL, where I live, for example, costs $50 to $100 a year. You do not need a lawyer in order to start a business. Simply ask the local officials for details on how you can start your own business. They will be more than happy to assist you as long as you ask specific questions. Be pleasant when you ask questions to get the answer that you need. Be patient! You may need to make repeated calls or visit the office in person.

4. Aim for a vision that you can attain comfortably. Avoid getting a huge loan to start with. Most people succeed by starting small and growing slowly. Be resourceful and creative.
For example:

You may think you have no assets at all, but look around carefully. You may, for example, have the enthusiastic support of a few friends and family members.

You may be able to figure out a way to start your business from your home.

Don't be afraid to extend yourself a little to get the business moving. For example, if you are an astrologer and good at it and want to be successful in helping people, then offer a free reading to your friends or a free lecture to a community group. If you are good, your friends will spread the news. Starting this way does not cost anything but your own time and energy. Some people who are struggling to get their business to a successful level become almost fanatically concerned about getting paid for any services they perform. They feel that 'they are worth it' and that they must be paid handsomely for others to appreciate their service. While this is true in general, most successful professionals also donate services regularly in appropriate situations.

It is not necessary to keep records of everyone who expresses an interest in your business. Doing this is optional and can be helpful in some businesses. Keeping records of clients is not optional to ensure success. Make sure that you collect the name, address, phone number and e-mail address of your clients and save this in your database. It is best that you know how to use a computer and a word processing program. Once you have your database collected, you can then notify clients of additional services if they do not mind being contacted. Keeping in contact will help you establish a good relationship with your clients. You never know when contacting a previous client can be helpful for one reason or another.
5. Advertising. Once you have all of the above planning done, then you can advertise to let people know about your services. Advertising can be very costly. Some of you may think that big, fancy advertisements can catch people's attention and propel your business to a high level. However, many businesses have collapsed from over-optimistic and unrealistic expectations from advertising. If you have very limited financial resources to start with, it is extremely unlikely that you want to invest in expensive advertising. Many people succeed by starting with small classified ads. Classified advertising can be very powerful. Many people go to classified advertising first before reading other ads. Business experts typically recommend that about 15% of your income be devoted to advertising.Word of mouth advertising is often the best. In order to become successful in word of mouth advertising, you must prove that you have the best service or that you are good at what you are doing.
Something to be aware of about space advertising: Don't think that you will get a response as soon as you put an ad in a newspaper or magazine. Space advertising does not usually have a positive effect for six months to one year. Don't be surprise if you do not get a call or any response for a while.
6. Internet Exposure: It is good to have your own web site to start with.
You don't have to hire anyone to create your own web site. Hiring someone to create a web site can be quite costly. If you don't know how to create a web site, but you do know how to use a word processing program, it should be easy for you to create one. Creating a web site is similar to using a word processing program except it is more involve and complex.The software that you will use to create a web site is called a web development tool or an html editor. Three commonly used programs are Dreamweaver, FrontPage, and Adobe GoLive. However, you do not need to purchase one of these programs. This software can be quite costly and you must be familiar with using a computer before you can use it. You can start with free web site hosting service instead. You can later move it to a different ISP (Internet Service Provider). The ISP hosts your website for you, or, in other words, your website files are on the hard drive of a computer provided by the ISP and this computer is connected to the Internet so it can be accessed by anyone thorugh the website browser. .
These two web site are currently offering free seb site hosting: http://www.wix.com/ and http://www.weebly.com/

If you are using an html editor, you may also need to use You may also need an FTP program. There is only very few FTP programs out there that are free. A good free FTP program that I recommend is the 'AceFTP' program. This program is still free at the time this article is written. If it is no longer free by the time you read this article, simply search for 'Free FTP program' on your search engine. FTP means 'File Transfer Protocol'. This program is used to upload and download a file to your Internet Service Provider's (ISP) host computer. In other words, File Transfer Protocol is a way of transferring files over the Internet from one computer to another.
Regardless of who you choose as your ISP , there is an advantage to starting your website at a website like wix.com or weebly.com in that you can create the website yourself without havingto hire someone to create it for you.
There are many other tools for creating websites but you will need to learn how to use the software to create the website. A service like wix.com and web.com has the advantage that you can get a simple website up and running without having to go through a long learning process.
Most of the expensive html editor programs have a feature for uploading and downloading a file to the host server.
With almost any software, start with reading the help file first before you start using it.There are smpler and less expensive html editors than programs like Dreamweaver. They are not as powerful as the more expensive programs.Once you know how to create your own web site, you will need an ISP (Internet Service Provider) server that will host your web site. There are large national and international ISP's, like AOL and Earthlink.
There are also small companies in any large town or city that provide the services you need. These smaller ISP companies are sometimes referred to as local ISP's. You can either contact a local ISP or use the e-mail provider that you have now, as most E-mail providers also host web sites. Most of the e-mail providers give at least free 5 megabytes of hard disk space to their customers to use for their own web sites. Get the details from your e-mail service provider about this service.The advantage of using your e-mail service provider to host your web site is that you don't have to pay extra for them to host your web site. The disadvantage of this, however, is that your web site address usually is similar to this: 'http://www.best.com/member/yourname/default.htm'.
Another term for 'web site address' is 'URL'. URL is an abbreviation for Uniform Resource Locator. I strongly recommend having your own web site address, such as http://www.SallySmith.com. If you want to have your own URL name, you will have to purchase a Domain name. A "Domain name" is the name corresponding to the numeric IP (Internet Protocol) address. The word "Domain" is basically your own "empire," so to speak, with your own identity. Internet users access your website using your domain name. To have your own domain name however, you will need to purchase it from a domain name host and pay a yearly fee to keep it. The fee is ranging from $3.95 to $9.95 a year.
In other words, you will have one monthly and one yearly payment when you have your own domain name and your own web site hosted: To have your own domain name, you pay once a year, and to host your own web site, you pay monthly. To host your own web site, you may pay somewhere in the range of $20 - $50 per month. This fee includes your own e-mail address. For most people, the additional cost of paying a monthly fee to host their web site address and have their own domain name is well worth it. A domain name can be, for example: alicesmith.com, silver.com, etc. If possible, pick a name that reflects the nature of your business. Most of the obvious domain names are already taken. Instead of having your domain name end with '.com,' there are a few other choices available. If you are an astrological consultant and your main business is your personal services, you may wish to use your name as the website address, such as alicesmith.com. Of course, you may need to use a middle initial or other variation if your first choice is already taken.
I also recommend comparing local ISP services with the national and international services. Local ISP services are listed in your phone book. You can also search online for 'ISP xxxx service' (where xxxx is the name of the city and state of your residence.Once you have selected an ISP, you can then get your own Domain Name. To get your own domain name, you simply go to a web site that provides the service of giving domain names. There are many of these websites to choose from and they all provide a similar service. A web site that I have used to register a domain name (that is 'get' a domain name) is www.domainname.com. You can also do a search on the Internet for other websites that provide this service to see if you can find a better price for registering your domain name.
Several years ago, the cost for a domain name is usually about $20 to $35 per year. Now, it is ranging from $3.95 to $9.95 a year. I will suggest not to pay more than $10 a year for a domain name. You can also get a discount if you pay for more than one year at one time. Feel free to ask about this when you register your domain name. Once you have your domain name, notify your ISP provider. Your ISP server will then connect this domain name with your web site that is being hosted on the ISP's computer. You can then ask your ISP server to create a unique e-mail address for you. For example, if your domain is 'silver.com', you can ask to have an e-mail address of '[email protected]' or '[email protected]'
7. Business Ethics. As the business owner, you must be honest and honorable for the company to succeed. Ensure that your company displays good character in dealing with your customers. An honorable business will gain respect and loyalty from its customers, and loyalty from workers. Every effort should be made to maintain honesty, have integrity, demonstrate reliability, and act responsibly. These are the keys to success in running a good business. The most successful businesses are consistent. If you are going to have a positive, helpful, constructive business, then you must strive very hard to operate this way CONSISTENTLY.
Let me give you some guidelines on how you can do this:

a) Treat your customers well by making sure that the service that you promise and advertise is the service that you provide.

b) Usually you must apply the motto 'the customer is always right', even when this is not true! It is best to listen attentively to your customer even if the complaint or suggestion does not at first seem reasonable. Feedback from customers is very valuable. Sometimes, even the most negative and obnoxious customer has a very valuable suggestion hidden in his/her ugly rhetoric.


Kinds of Astrological Businesses:
There are several kinds of astrology businesses. You can be an astrological consultant or you can have a business that provides astrological products or services. Some of the most common astrological businesses are: (1) Astrological consultant, (2) teacher of astrology classes, (3) writer of astrology articles or books, (4) provider of computerized interpretations, (5) reseller of books, (6) distributor of astrology software, (7) reseller or maker of products with astrological motifs, such as jewelry, t-shirts, calendars, etc., (8) provider of facilities for astrology classes and astrological consultations, typically as part of a metaphysical bookstore. Of these 8 kinds of astrological businesses, the first 3 require that you are a competent astrologer. The other 5 astrological businesses require knowledge of astrology but not professional proficiency. If you are not a professional astrologer, you can succeed in one of these businesses. However, you must not give the impression that you are an astrologer if you are not. Most people who are successful in an astrological business combine at least two of the above kinds of services, and some also combine astrology with non-astrological services.
Running an astrological business but you are not an astrologer: You can have an astrology business although you are not an astrologer by providing the goods and services listed below, either in a physical store or an online store.
a) Sell Astrology Books: Consider selling hard-to-find titles that astrologers cannot locate elsewhere, or do research to find out which books are most useful, helpful, and interesting to both beginning and advanced students, as well as to professional astrologers. Usually books can be purchased wholesale directly from the publisher or through a book distributor. Some bookstores prefer to order from the distributors because it is convenient to order most products from one or two sources. Other bookstores order directly from the publisher. The wholesale price of books is typically 40% off the retail price. Your price, in other words, is typically about 60% of the retail cost.
b)Sell Astrology Software: Research which software is the best in the industry. You may discover that certain programs are best suited to particular clients who have particular needs. It is best to own a copy of any software that you sell so that you are familiar with it and can explain its features and capabilities. You can then help astrologers and students decide which software to purchase, based on their needs.
Also, when you are familiar with the software that you are selling, you can give customer support to your software customers. Customers are often loyal to a software distributor who provides customer support or gives good advice on which software is best suited to the customer's needs. Call the software manufacturer and sign up for a dealership agreement so you can purchase the software at a wholesale price. Some companies may have limited availability of distributorships or special requirements for you to become a distributor.
c)Computerized interpretations and graphic information: Computerized interpretations provide a very different service from consultations. Consultations are generally more expensive than computerized interpretations and are designed to enable the client to make important decisions. A computerized interpretation provides an objective assessment based solely on the birth data and makes a nice gift that people often like to give to a friend or family member without the expense or requirement to schedule a consultation. Low prices for computerized interpretations work best for most astrologers and astrology businesses. A price of $10 to $20 for a natal chart interpretation is about average. High prices typically reduce sales dramatically, so this lower price range is recommended. There are exceptions to this rule, however, and there are many variables that affect what price can be charged. The cost of producing a computerized report is very low. The cost of paper, ink, time, cover, etc. may total to only a few dollars. The largest expense typically is the time to produce the report and mailing costs. Do not try to make a "killing" on sales of each report. There are many providers of computerized reports at low prices and probably you want to be within the standard range of prices.
In addition to computerized interpretations, most software companies offer various kinds of graphic information printouts or artistically rendered printouts that can be as useful as interpretations. A typical example of this is an AstroMap printout, which is available from most major software companies. Other kinds of graphic printouts are also available.Note that if you are not an astrologer, do not claim to be one. When you get astrology questions, do not pretend that you know the answer. Simply tell them that you don't know the answer and that you will ask someone who knows and that you will let them know what you find out. You can send them the correct answer when you have it in hand.d) Develop a relationship with professional astrologers: If you own a bookstore, you can form a partnership with professional astrologers by having them provide consultations and classes at your store. You can either get a commission from the fees that they collect or make some other reasonable arrangement with the astrologers.e) Offer other metaphysical products: necklaces, bracelets, T-shirts, etc. Offering small items can enhance your business. Make sure that you don't overstock these items. Keep track of how well different items sell. Some manufacturers will allow you to return the items if you don't sell them within a month of so, but most manufacturers will not accept returns of unsold inventory.
Running an astrological business when you are an astrologer:Some consultants in astrology as well as other fields offer flexible payments, depending on the financial status of the client. In general, any situation that involves flexibility will leave some people feeling maltreated because they did not receive as good a 'deal' as someone else and can result in a lot of haggling over fees. A simple fee structure for all is best. If you want to help the needy, then you can do this on a voluntary basis separate from your normal consultation service. Providing assistance to the needy can be done in a way that makes it distinct from your normal services. One way to accomplish this is to provide it in a different location.Consider adding other services to your consultation service if you do not do so already! Some astrologers find that giving the client a computerized reading, an attractive printout of their chart wheel, a tape of the consultation, or other tangible 'goodies' when they leave the consultation gives the client a feeling of tremendously increased value. People who receive frequent astrological consultations also tend to have at least a mild interest in astrology. After finding that you are an excellent astrologer via their consultation, they will greatly respect any recommendations you have for learning astrology, astrology books, and astrology software. You may find that there is much more that you can do to serve your clients in addition to providing the consultation. Consider the possibility of providing books, software, or other services, or at least be able to refer clients to a good source for these items. Providing consultations and classes as well as books and software can be synergistic: each of these services feeds the other services and enables you to provide everything your astrological clients want. From a financial point of view, offering books and/or software can be very profitable.
Another ingredient that you can add to consulting, teaching, and selling books and software is writing. You can write articles, books and interpretive reports for software companies. Royalty rates for sales of interpretive reports paid by software companies are typically much higher than royalty rates paid by publishers for books.

8. Form of Payment: There are common forms of payment: check, cash, and credit card. If possible, you should accept all 3 methods. Credit card payment is the most popular, and I highly recommend that you accept credit cards. Before the Internet, the only way to accept credit cards was to become a credit card merchant. The requirements to become a credit card merchant usually include a physical store front, a large volume of credit card business each month, or both. The alternative to being a credit card merchant is to use one of the credit card merchant services. Paypal is a popular service, and Paypal will set up your account for free. Details can be found at paypal.com. Other credit card merchant services that are similar to payal.com are authorize.net and securenetshop.com
Regarding payment by check: Most businesses provide their product or service after checks have cleared when the check comes from an out-of-town bank or from a customer that the business owners have not met in person. Ask your bank how long it takes for checks from your customers to clear; most likely it will be in the range of 5 to 10 work days. Bounced checks fee from your bank are now very costly however. I will suggest requesting a money order or certified check payment to avoid this issue.
Before signing up for a credit card merchant contract, find out the details and perhaps hidden charges that may be involved. Ask every possible question that you have in mind, even if you think it is not relevant. You will be surprised how much information you can get when you ask all kinds of questions before signing a contract. 9. Dealing with customers: In trying to please all customers, you may be inclined to get yourself into some situations which are better avoided. One situation to avoid as much as possible is giving deals or specials and different treatment to some of your customers. Always treat everyone the same as you treat others. The temptation to give special treatment to people is very strong, but usually the special treatment will go unappreciated and even cause greater problems. Here are some guidelines for providing a good service to your clients and customers:
a) Answer your phone during business hours. I do not recommend an answering machine during normal business hours because the time and cost of returning these calls can be prohibitive. You can end up playing telephone tag and talking about nonessentials when you do reach the person. Having a person answer the phone on the second ring is best; if the phone rings 4 or 5 times before you answer it, the caller may hang up before you answer or may feel that you are not interested and motivated to respond to clients.

• b) Always answer the phone pleasantly. If the person who is calling has a complaint, listen carefully to the complaint. Try not to respond to anger or hostility with hostility. This can be very difficult to do!

c) Probably you will encounter angry customers very rarely. When you do, it can catch you off guard and you can be completely unprepared for it. If callers are angry, do not become 'infected' with their anger. Listen attentively and do not get embroiled in an argumentative dispute. Just listen with understanding that they have the problem and that you need to listen and give the best answer to calm them down. If you do not involve yourself with the caller's current state of mind during that bad phone call, you can more easily think of the best way to answer the caller's concerns. Give your caller a chance to talk and express his/her feelings before you respond. Make sure that the caller finishes what he/she is saying so that you do not interrupt. Take note of issues that he/she is trying to convey while you are listening. This way, you don't have to ask what he/she has said, which can make him/her even more irritated. It is best that you are ready with the response when it is your turn to talk. Be prepared with pen and paper handy when you answer a phone call.
Dealing with very difficult and unreasonable people in running a business is the most upsetting customer contact that you will experience. They will always try to make you feel that all of their problems are your fault. They will often give unacceptable and irritating remarks. DO NOT get into their current mood. Keep in mind that they are frustrated because of a problem, and frustration is not their normal state of mind. Always think that such customers may be having difficulty in their own daily life. So listening and understanding where they are coming from is the best tool to avoid getting embroiled with their current state of mind.

d) Always give your name and ask for the caller's name so you can address the person by name during the conversation, thereby making your conversation more personal.

e) Thank them before you hang up the phone.

f) Answering letters or e-mails: Answer business e-mail within one business day (24 hours or by Monday if received after closing time on Friday). Always answer questions directly and to the point. Read the letter or e-mail several times if necessary until you fully understand it before responding.

g) If you get a nasty e-mail that makes you feel angry or upset, do not answer it immediately! Sudden impulse can cause you to respond much more harshly than you will at a later time. Let it sit for a few hours and then read it again. If the content still makes you feel angry after re-reading it, do not respond yet. Let it sit for another day then read it again until you don't feel angry while reading. By doing this you can write a very clear, helpful, and direct answer without becoming embroiled in the negative emotions. Try to write friendly, respectful, helpful letters. You will very often be surprised that this 'nutcase' becomes much more reasonable and normal if you respond in this way.

h) Respect your customers no matter what happened. This way, you get the same treatment from them.

10. Make sure that you have enough savings every month to pay all of your monthly bills. This savings must come from your business profit. Do not get a loan to pay your monthly bills.
If you have a full time job (not in astrology) and yet you want to have an astrology business, you can start the astrology business part time. Start small. You can still keep your full time job and at the same time have a side astrology business. This way, you still have a permanent income coming in your household. When your astrology business starts to grow, you can slowly spend less time to your full time job until your own astrology business can fully support your family. Many failures in businesses of all kinds come from taking unnecessary risks. You must be willing to work very hard if you want to be self-employed or the proprietor of a business. You need to take some risks, but only ones that you can recover from if you fail, not risks that will destroy your business entirely if you fail.
11. Taxes: This is very Important. Remember to allocate funds to pay taxes! When first starting a business, some people overlook the taxes that must be paid. What astrological signs are compatible with sagittarius. Social security tax in the USA for employees is double the tax for self-employed people because you pay both the employer share and employee share that you have withheld from pay checks. Pay all of the required taxes. Breaking the law is NOT a good idea! By operating completely legally and ethically you build a confidence and inner power within your business that is more valuable than the money saved by evading regulations.
12. Do not become disheartened by government regulations and requirements. Tangible property taxes, zoning requirements, restrictions on how you can conduct your business, required paper work, perhaps the need to hire an accountant or other professional services, higher prices that businesses pay for telephone services and other services, etc. can feel overwhelming and unfair. Some people are surprised to find out that there may be lots of obstacles to starting or expanding a business. Some regulations may not be fair or reasonable but it is better to fulfill the requirements than waste energy trying to change the system. In time you will find the resources to manage all of these affairs.
Always ask the correct authority about the appropriate procedures to follow when you are making changes to your business such as change of location, change of ownership, change of status from sole proprietorship to a corporation, etc. before making any changes.
I hope that the above information is useful to you.
Feel free to e-mail me with questions that you might have at [email protected] attention Fei Cochrane.
Starting your own business? Astrology can make the critical difference between one that starts off with momentum and one that limps along. There are clearly auspicious astrological times and difficult challenging ones. Knowing when to begin gives you your best chance of success.
Firstly Vedic chart is a unique karmic map that holds the key to understanding yourself on physical, mental, emotional, and spiritual levels. Your Vedic birth chart tells above all the position of the planets in the zodiac at a point in time, for a place on Earth, on a certain date. If there are multiple planets located in the 2ndand 11thhouse the person can become successful in business. The 3rdhouse in the Kundli indicates courage and inventiveness. This house gives the person to overcome any type of struggle in any difficult situation. Astrology tips for success in business. If you have a business, then you must know how hard it is to run a business. To succeed in a business, you will need focus, determination and, most importantly persistence. If you believe in yourself and if you keep faith in God then you will surely get success.
For instance, you need to know about Mercury retrograde periods. Three times a year for a period of three weeks the planet Mercury appears to be moving backwards against the backdrop of the zodiac. In 2013-14 these times are: October 21-November 11, 2013; February 7-March 11, 2014; June 7-July 2, 2014.
Succinctly, Mercury is associated with communications (marketing, branding and PR), negotiations, contracts, trading, commerce, products and sales. When Mercury is retrograde there is a much higher chance of wasted efforts, misinterpretations, and very slow forward progress.
When it comes to running a household or maintaining a healthy relationship, this couple can really take care of business. So much so, that they will have to be conscious of finding setting aside time for recreation and fight off the hardworking attitude that comes with the Capricorn lifestyle.
In fact, the business is dependent on the placement of planets in various houses in the horoscope that represents income, finance, fortune, travel etc. Success or failure of any business depends on the strong placement of the planets, houses, and houses lords, Nakshatra and their reciprocal relationship. House donate Business in the Horoscope.
For example, in my hometown of Chicago, I notice 'Grand Opening' announcements (signs or print advertising) especially for restaurants. Then I pay attention to how long they last. More restaurants that open Under Mercury retrograde, closed within a year. Those that survived likely had capital reserves that allowed them to hold out.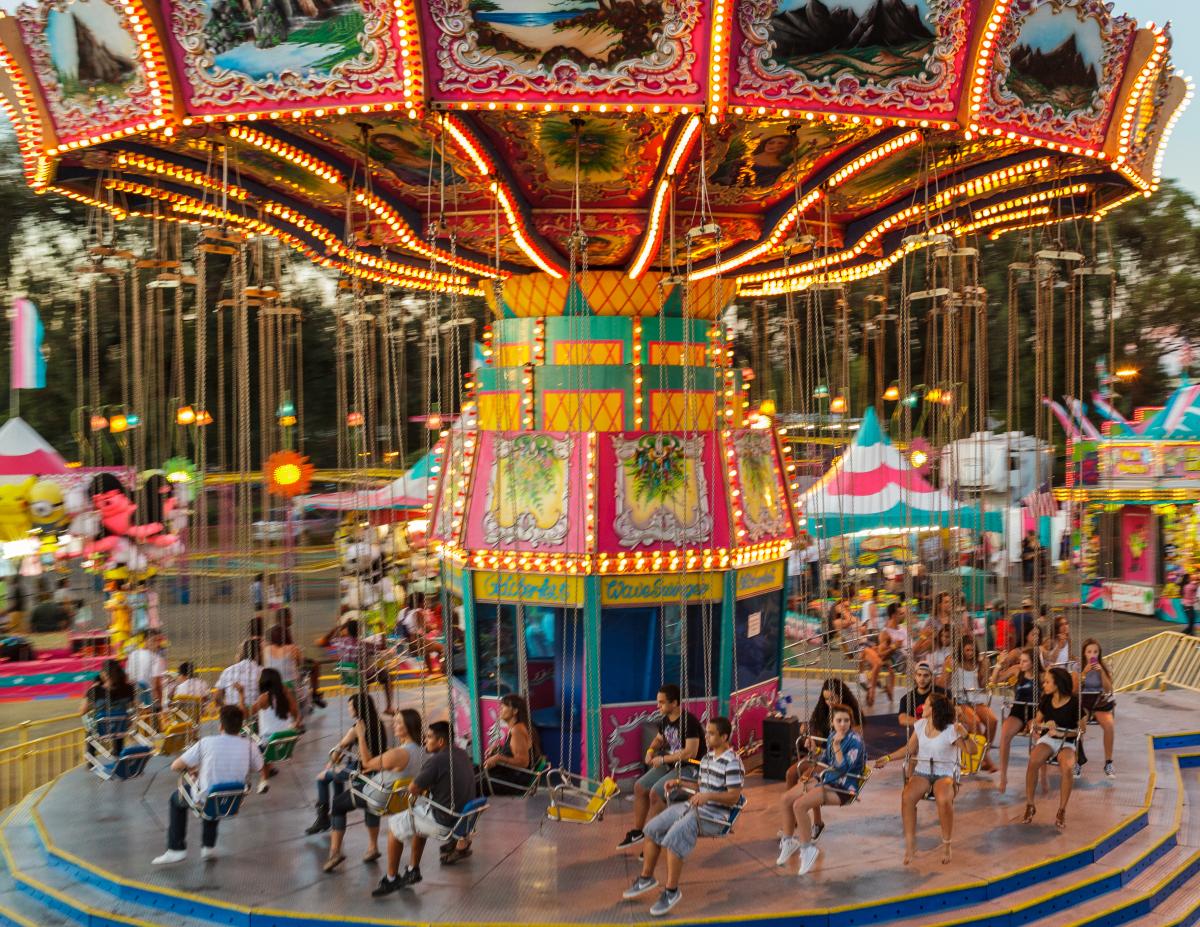 Mercury Retrograde is the first astrological cycle I teach to my business clients. When they pay attention, most learn to see this pattern operating in their lives within two Mercury retrograde cycles. Here are some common examples -- marketing campaigns launched then are a waste of money--embarrassing typos in print materials occur, or meetings with the decision-maker are delayed or canceled, or they just say, 'No.' Why doom yourself to more hard work or disappointment than necessary.
For more, see my Mercury Retrograde article. There you will find all of the Mercury retrograde periods through 2015. Mark them on your calendar to keep you aware. This is the first astrological principle you should know for giving you the best chance to launch a successful business.
Also, look here for a truly funny Mercury Retrograde story: Read about my friend Pat's dinner party in Greece, and its hilarious outcome.
Clearly there are auspicious times and perfectly horrible times to start your business. Learning to recognize the two phases of the Moon's monthly cycle, will give you an advantage when it comes to beginning any new business initiative--a successful launch, marketing campaign or new product introduction as examples.
Simply watch the moon. Approximately every 28 days, the moon moves through two phases--for two weeks it appears to be waxing (growing), then for two weeks it appears to be waning (shrinking). If you pay attention you will find the moon is a reliable indicator of either the growth or the difficulties you encounter in the developments of your professional life or in the life of your company. While the moon is waxing, it is a time of activation, while waning it is a time of retraction.
It will prove best to start your business, or any initiative you need to make to advance your business, just after any New Moon. Imagine as you watch the moon grow, you can see your business grow as well. As the moon wanes take stock of your progress, make adjustments, rest up to take up initiatives again with the next new moon.
The evidence? We know that the moon influences the tides of all of the water on earth. We ourselves are composed of water--85% of our brain, 80% of our blood and 70% of our muscle is water. (Link: essortment.com). Water moves in a wave action. The rhythm of the tides in the oceans is exactly like your breathing. Tide in. Tide out. Breathe in. Breathe out. Your business has a similar cycle whether you recognize it or not.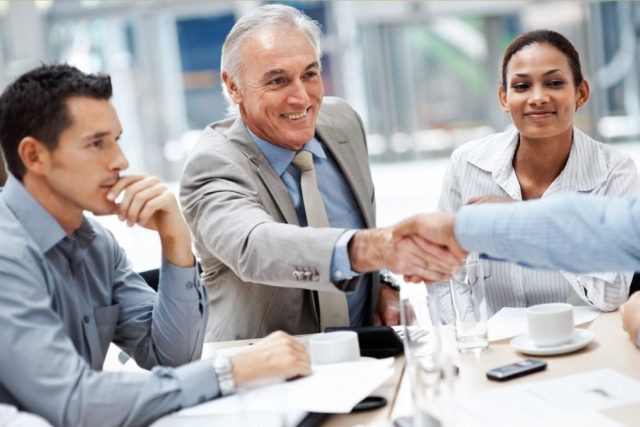 Successful gardeners and farmers have learned that crops (plants and trees) respond to moon phases. Planetary planting guides first appeared in 1457 in Germany. In the US Benjamin Franklin wrote Poor Richard's Almanac from 1732-1758 under the pseudonym Richard Saunders. Yes, Benjamin Franklin was an astrologer!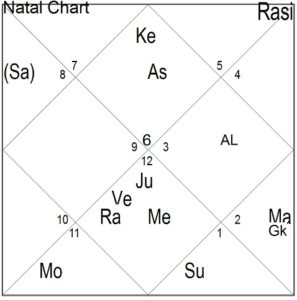 Here is what Ben Franklin learned, and you can too.
Below are the New Moons for 2013-14 and the best times to launch initiatives:
· September 5 (in the sign of Virgo)
· November 3 (in the sign of Scorpio)
· January 1, 2014 (in the sign of Gemini)
· March 1 (in the sign of Pisces)
· April 29 (in the sign of Taurus)
· June 27 (in the sign of Cancer)
Pay attention to these times! Within a few months of observing you will find that your efforts pay off more easily, that you experience less obstacles in your forward momentum and therefore you will learn to use the moon cycles to help you with your strategic planning. Let me know what you discover. In further blog entries I will provide case studies and stories from my current business clients and the kinds of successes they have experienced using the New Moon principle.
Principle #3: Great Beginnings Through the Elements
Now that you know your New Moon Dates, the best twelve two-week periods of 2013-14 launching initiatives, let's be more specific so that your efforts are most rewarded.
Each New Moon appears in one of the four elements. For instance, on August 6, 2013, the Sun and Moon conjoined in Leo, a fire sign. Next, the New Moon on September 5 appears in the sign of Virgo, an earth sign. Then on October 5 in an air sign, Libra and November 3 in water sign, Scorpio. The sequence of Fire, Earth, Air and Water starts over again with a New Moon in Fire (Sagittarius), then Earth (Capricorn), Air (Aquarius) and Water (Pisces), and so forth.
So during any one-year period you will have three two-week periods, each dominated by one of the four elements. (Credit for the theory of the four elements or goes to Physician/Philosopher Empedocles in his treatise, 'On Nature.') The influence of the elements is well established in Astrology.
How can we apply this knowledge to successful business strategy? As follows:
Will I Be Successful In Business Astrology Sign
When the New Moon appears a Fire sign, and the two week period that follow each date is the best time of the year to initiate any sort of action. Focus on the 'spiritual health' of your business. Look ahead to your future goals and vision, re-evaluate your mission statement, catalyze enthusiasm--especially with your sales force--deal with leadership matters, introduce new products or services, travel to see clients face to face, schedule on-line conference calls, especially if you have to 'rally your troops.'
Will I Be Successful In Business Astrology Quizlet
When the New Moon appears in an Earth sign, the two week period that follows each date is the best time of the year to manifest and concretize planned actions. Focus on the physical health of your business--accounting, organizational structure and process, in-house efficiency, investments, health care issues, existing products and services, project schedules, manufacturing changes of processes, operations management (systems, equipment, etc.), purchasing products, materials or services, buying or selling real estate, signing agreements about brick and mortar offices or store-fronts, maintain or repair of facilities, product delivery, shipping services and scheduling contractors.
When the New Moon appears in an Air sign, the two week period that follows each date is the best time of the year to communicate and inspire. Focus on the mental health of your business--administrative (emails, scheduling events especially on line conferences), team building, group brainstorming, promotional activities (hold public events, participate in trade shows), advertising strategies, building alliances, computer purchases, (hardware or software), electronic maintenance, launch your new website, social networking, public relations, writing, speaking, or training, legal matters, negotiations and contracts, marketing strategies, print collaterals and publishing.
When the New Moon appears in a Water sign, the two week period that follow each date, is the best times of the year to heal and regroup. Focus on the emotional health of your business--human resources, hiring, firing, issues of power dynamics. Suggestion: Draw a staff power diagram: 1). Who has power in title? 2) Who has power in actuality? Unload the 'dead weight,' or anyone who exhibits childish, selfish or manipulative behavior. You want a team of adults working toward the same goal, with the aid of creative arts (web designing, graphic arts, photo shoots), team retreats, group coaching, process work or training, cultural sensitivity training. Address issues of bullying, discrimination, or any unhealthy or dysfunctional group dynamics. Take leaves of absence, sabbaticals, long weekends and initiate flextime.
Can I Do Business Astrology
To conclude: In my practice, these guidelines have shown their power to promote business success. Try them on your own. However, at this level of complexity and beyond, the better option for some is to schedule a business consultation with me in which we examine the upcoming astrological cycles in your own chart as well as that of your business. Your business has a birth chart just like you. These dates are important: when the state legally recognized your enterprise, when you opened the door for customers, even when you first were inspired by the idea. The latter is especially recommended for a business that has your own name on the marquee. Your own chart's transits will have a greater effect than that of your business. See 'Premium Services,' on my site, for further details. Or Contact me for details or an appointment.
Will I Be Successful In Business Astrology Relationship
With the stars as your guide, your Enterprise, too, may 'live long and prosper.'